Paris Ten Years of Guix (Dix ans de Guix)
From Friday 16 September 2022 at 09h00 to Sunday 18 September 2022 at 18h00.
IRILL, Campus de Jussieu, 4 place Jussieu, Paris, Île-de-France
It's been ten years of GNU Guix! To celebrate, and to share knowledge and enthusiasm, a birthday event will take place on September 16–18th, 2022, in Paris, France.
Registration is open!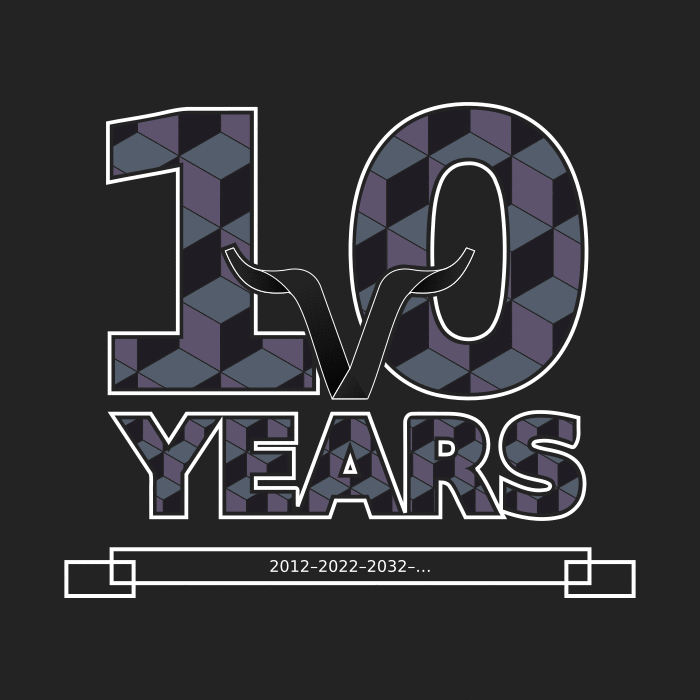 Program
The program spans three days, from Friday to Sunday, 9AM to 6PM.
Friday: Reproducible deployment for reproducible research
This day is dedicated to reproducible software deployment as a foundation for reproducible research workflows, with experience reports from scientists and practitioners, using Guix and other tools.
Talks to be announced…
Saturday: Hacking (with) Guix
Saturday is for Guix and free software enthusiasts, users and developers alike. We will reflect on ten years of Guix, show what it has to offer, and present on-going developments and future directions.
Talks and sessions to be announced…
Sunday: Hands-on!
On Sunday, users and developers (or developers-to-be) will discuss technical and community topics and join forces for hacking sessions, unconference style.
Contact
For inquiries, please email guix-birthday-event@gnu.org, a private alias that reaches the organizers: Ludovic Courtès, Simon Tournier, and Tanguy Le Carrour.
Cela fait dix ans que GNU Guix existe ! Pour fêter l'événement, et pour partager les connaissances et l'enthousiasme, un événement anniversaire aura lieu du 16 au 18 septembre 2022, à Paris, France.
Les inscriptions sont ouvertes !
Programme
Le programme s'étend sur trois jours, du vendredi au dimanche, de 9h à 18h.
Vendredi : Un déploiement reproductible pour une recherche reproductible
Cette journée est consacrée au déploiement reproductible de logiciels comme base des flux de travail de recherche reproductibles, avec des rapports d'expérience de scientifiques et de praticiens, utilisant Guix et d'autres outils.
Les exposés seront annoncés ultérieurement...
Samedi : Hacking (avec) Guix
Le samedi est destiné aux passionnés de Guix et de logiciels libres, utilisateurs et développeurs. Nous allons réfléchir sur les dix ans de Guix, montrer ce qu'il a à offrir, et présenter les développements en cours et les orientations futures.
Les conférences et les sessions seront annoncées ultérieurement...
Dimanche : Les mains sur le terrain !
Le dimanche, les utilisateurs et les développeurs (ou les futurs développeurs) discuteront de sujets techniques et communautaires et uniront leurs forces pour des sessions de hacking, dans le style d'unconférence.
Contact
Pour toute demande de renseignements, veuillez envoyer un courriel à guix-birthday-event@gnu.org, un alias privé qui permet de joindre les organisateurs : Ludovic Courtès, Simon Tournier et Tanguy Le Carrour.
Informations
Website

Tags